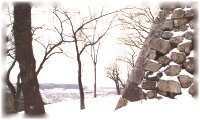 Castle town Murakami, a place of scenic beauty throughout the year.
In spring, lingering snow sparkles in the morning sun across the mountain peaks. Clear, limpid streams rush down and flow into the Miomote River as it replenishes rice paddies in the plains on its way to the Sea of Japan.
After the cherry trees have fully blossomed in Shiroyama Park and the leaves change to a deep green hue, the festival tinged summer begins.
Salmon climb up the Miomote River in autumn, and soon powdered snow starts to fall, carried across the sea on the cold winds of Siberia. The sake brewing winter has come once more.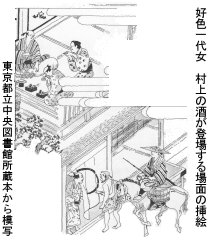 The art of sake making has flourished in Murakami for centuries. In Ihara Saikaku's popular Edo period novel, The Life of an Amorous Man, there is an anecdote of a rich man from Murakami. As he carouses in the red light district of Shimabara in Kyoto, he finds the local sake so undrinkably terrible that he goes to the trouble of bringing his own sake all the way from home.
The history of Taiyo Sake Brewery began with the merger of 14 old breweries in the Murakami area. In 1945, the company Kaetsumeijo ("Kaetsu Famous Brewery") was established and it began producing sake under the brand name Koshi-no Tama. Koshi refers to Niigata and Tama means "spirit" in Japanese. Five years later the company name was changed to Taiyo Sake Brewery and the brand name to Taiyozakari. Though the present day company was established in the post-war Showa Era, the history of each of the 14 parent breweries goes back much further.For example, one of these 14 breweries was established in 1635 (the 12th year of the Kanei Era), before the first publication of The Life of an Amorous Man.
Taiyo Sake Brewery takes pride in a centuries-long, unbroken line of sake making history and tradition in Murakami.
As an example of our dedication to brewing nothing but the best sake, Taiyo Sake Brewery was one of the nationwide pioneers in the production of ginjo class sake, introducing Daiginjo Taiyozakari in 1972. From the time its first release, the bottles and boxes of Daiginjo Taiyozakari have been consecutively numbered and each customer has been asked to write a comment about the sake and return it to the brewery. This collection of names and comments has become a cherished treasure of our company, and the tradition continues to this day. It is also our custom to have each successive company president write by hand the label on the paulownia box that holds the sake bottle.
Nourished by the tradition and climate of castle town Murakami, we at Taiyo Sake Brewery strive to do our best to develop and grow.
Company Profile
Taiyo Sake Brewery Co., Ltd.
Address
1-4-31 Iino Murakami-city, Niigata, 958-0857 JAPAN
TEL +81-254-53-3145
FAX +81-254-53-3148
Establishment
1945
President
Yoshinori Nakayama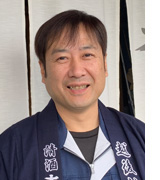 President Yoshinori Nakayama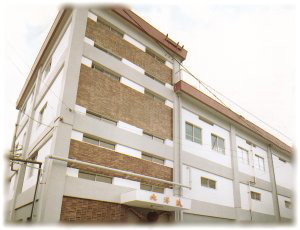 Brew factory of the name called Horingura
Access Map